Newspaper
The press talks about us! Small tour of the newspapers and programs where we participated. Discover the different press releases below.
Métiers nantais
22 mars 2019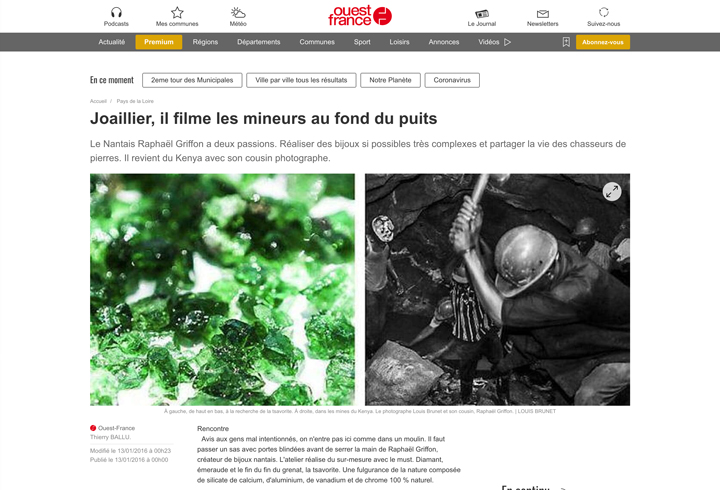 L'Echo de l'Ouest
22 mars 2019
Reportage avec Sandana Photographer
28 octobre 2019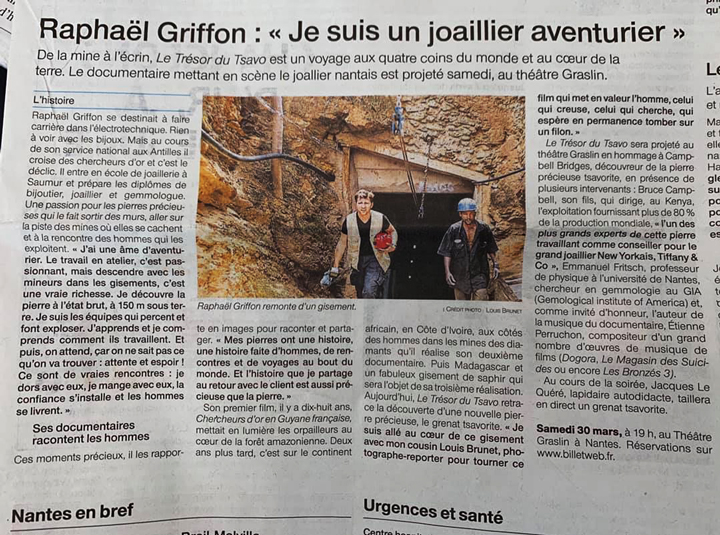 Ouest France
26 mars 2019
Séminaire Audiovisuel de l'école de design
11 octobre 2019
Ouest France
10 juin 2018
We make your jewelery in our workshop in Nantes 
Deeply rooted in tradition, our workshop has preserved the ancestral manufacturing methods transmitted for 4 generations, while looking to the future through the use of advanced technologies.